Testimonials
Here are just a few of the testimonials we have received from our valued clients:
We would like to say a massive thank you to your entire team, the setup of the room and decor were amazing. We had some fantastic feedback from all our guests on how the decor and finish was one of the best they had seen at an Asian wedding.
We would not hesitate to recommend you to others, once again a massive thank you.
Rizwan & Sophie
It was a real pleasure meeting you, you guys have been amazing and made me feel at such ease when we met. For the first time I'm now so exited for the wedding.
Lakshmi Kaur
Thank you so much Diamond Weddings for my beautiful decoration, I was speechless when I walked in my wedding venue, because it looked amazing. The main table and backdrop looked beautiful, everything was just perfect and I would definitely recommend you.
You guys are the best, thank you once again.
Tee Wezzy
We are so incredibly satisfied with everything Diamond Weddings provided. They helped ensure that my sons wedding was a smashing success.<o :p></o>
From the incredible colors, layouts, professionalism, ability to work with us despite huge geographic distance, and kindness, they trolley outclass everyone in Europe.<o :p></o>
I'm so glad we were able to work with them and sincerely recommend their services to anyone looking to perform a wedding and add a bit of style and spice to their event. Their team provided us with best – in – class support throughout the planning phase, Their professionalism was astoundingly sharp during the day of the event, and we received so many compliments from their creative designs and concepts. A phenomenal working experience and we will certainly use them again.<o :p></o>
Parvin Anand - Columbus Technologies and Services USA
Hi Diamond Weddings,
Like to thank you for an amazing and professional service you provided for us at the Brit Asia Music Awards.
It was a pleasure working with you, and hope we can continue to work together on future projects.
Jaz Dhami - Sanchez Productions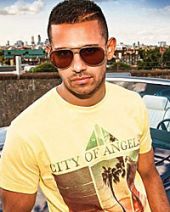 I just wanted to say thank you for your services at my wedding. The backdrop looked absolutely stunning and it was more than I imagined it to be! The fruit, Flowers, Ice sculpture and everything was fantastic, thank you so much
Rita Mahal
I Just wanted to say thanks because you guys did such a great job, everything was better than I expected it to be! The decor on both days was perfect and we had so many compliments. I will highly recommend you to all my friends. It looked amazing
Kully
Thank you for creating the wow factor at our wedding. You created and turned our venue into the perfect setting. We won't hesitate in recommending you to our friends and family
Shane & Libby
Absolutely Awesome" Perfect For Any Event
DJ H Kudos Music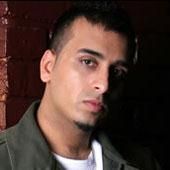 Diamond Weddings made a beautiful backdrop for the stage area at the Miss England Finals welcome dinner at the Holiday inn Leicester which looked beautiful. They came along and set this up really swiftly. We were very impressed with the service. We would definitely recommend them to anyone.
Angie Beasley